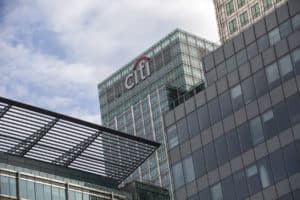 Citi has made several leadership changes to its equities business after merging its sales teams in the futures, clearing and prime brokerage (FCX) division and prime finance business, according to an internal memo.
Head of FCX sales, Madlen Dorosh, has been appointed to head up the newly merged sales team that will cover origination and growth strategies across FX, equities, fixed income, futures and OTC clearing prime brokerage clients.
Citi has also appointed Pam Arnsten to lead the merged transition and client executive teams focused on developing new business governance and onboarding processes, best in class client experience and client delivery across global equities. 
"To ensure best in class coverage and client experience taking into account the need to maintain product focus and subject matter expertise across product lines, coverage will be aligned with primary product requirements of the clients and expertise of the origination teams," the memo said.
The restructure follows the appointment of Chris Perkins and Sabrina Wilson in October as co-heads of the FCX business after industry veteran and former head of the business, Jerome Kemp, retired.
Elsewhere, former Bank of America executive Matt Brady, has joined Citi to head up Delta 1 sales in the Americas, after more than six years with Bank of America. Brady will be responsible for client strategy, execution and platform development across synthetic financing products.
"[Brady's] deep product experience, extensive client relationships and proven track record will be critical as we look to significantly grow our D1 offering in the region," said Tim Gately, Americas head of sales of equities at Citi, whom Brady will report to and author of the internal memo.
The bank also confirmed that Salima Habib had been appointed to run advisory sales in the Americas in a full-time capacity, leaving her current role as head of the prime origination team. 
"The valuable experience she [Salima Habib] gained will be critical to our Financing growth plan as the alignment between our client advisory and financing strategy has never been more important," added Gately.