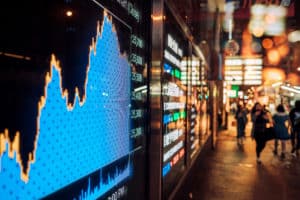 US systematic hedge fund Dark Forest Technologies has gone live with the order and execution management system (OEMS) from FlexTrade.
The trading systems provider said Dark Forest will use its FlexONE system to consolidate all quantitative and systematic trading capabilities onto a single platform and use its real-time trading APIs to automate orders.
Michael DeAddio, chief operating officer at Dark Forest, commented on the deployment that FlexONE will simplify coding and back-end efforts the hedge fund needs to support its high-volume, international, multi-prime broker business.
"We can now engage new trading and prime broker relationships without onboarding and allocation concerns. We can leave the order marking and settlement allocation engine to them, accelerating our ability to scale while maintaining a lean staff that is hyper-focused on investing capital," he added.
The partnership is the latest for FlexTrade, which earlier this month teamed up with investment bank UBS to implement its order management system for the global outsourced trading business. FlexTrade's open technology stack will be integrated with the proprietary automation technology from UBS Execution Hub.
In April, FlexTrade also teamed up with QuantHouse to combine its market data solutions with the FlexONE OEMS. Illinois-based hedge fund Magnetar Capital was the first buy-side client to adopt the QuantFEED market data in FlexONE in January, providing the firm with a single-source front-end data service.
"Both firms share a technology-first driven mission to systematic and quant trading, and it has been our goal to extend that mindset to all parts of operations and compliance," added Aaron Levine, VP of OEMS solutions at FlexTrade. "Ultimately this lets clients like Dark Forest focus their efforts on alpha-generating projects while FlexTrade manages the entire order life cycle."