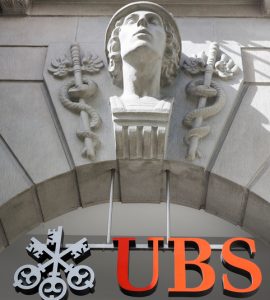 UBS has partnered with FlexTrade to integrate the trading technology provider's order management system into its outsourced trading desk.
FlexTrade's open technology stack will be integrated with the global UBS Execution Hub's own proprietary automation technology through the partnership to provide an improved execution service by routing orders to liquidity providers. 
"Combining our own market-leading technology alongside FlexTrade's track record with buy-side trading desks provides the foundation to extend our global outsourced execution offering to additional client segments," said Chris Blackburn, chief operating officer at UBS Execution Hub. 
The Swiss bank confirmed in May that it would launch a new outsourced cross-asset execution hub aimed at cutting costs and taking the pressure off of hedge funds and asset managers in the US.
The partnership with FlexTrade also follows the appointment by UBS of former global trading head at Morgan Stanley Investment Management, Jon Slavin, to lead the newly launched outsourced trading business in the US as head of execution hub for the Americas in June.
"Our partnership with UBS truly embraces our unique capabilities in terms of throughput, automation, and open architecture, ensuring UBS Execution Hub offers a premier, cross-asset, global service to their clients," added Rajiv Kedia, principal and associate founder and global head of sell-side trading solutions at FlexTrade.
UBS is the second major participant to launch an outsourced trading offering in the last six months as other continue to bulk out their existing ones with new hires. AXA IM also confirmed in March that it would be rolling out outsourced trading services for smaller firms.
Elsewhere JonesTrading and Cowen have continued to expand their outsourced offerings with a string of appointments as market demand continues to rise.