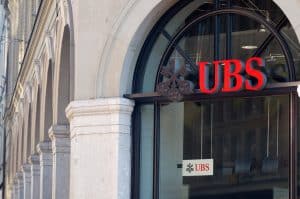 UBS has become the latest major market participant to launch an outsourced trading desk in a bid to help buy-side traders with their growing workloads.
The outsourced trading desk will launch in the US to assist asset managers and hedge funds as they look to cut costs, while easing workloads for traders. 
Mark Goodman, previously head of electronic execution at UBS, will lead the new US 'execution hub' in London. A spokesperson at UBS confirmed the plans.
The Swiss investment bank will make a significant number of new hires in the US, focused on New York, to serve the buy-side via the execution hub in the region. UBS already has an outsourced trading business that has roughly 300 bank, broker-dealer and wealth management clients in Europe and Asia.
Outsourced trading desks can work either as an extension of a firm's internal trading desk or can assume total responsibility for its trading activity. The trend has been accelerated in recent years by increasing margin pressure for active buy-side firms as low-cost passive investment strategies continue to rise in popularity.
The launch by UBS follows a series of similar launches from other market participants as the outsourcing trend continues to take hold across markets globally. Most recent was AXA Investment Managers which confirmed it would be rolling out outsourcing for smaller firms from March.
AXA said when confirming the roll out of the new outsourced trading service that ongoing pressures on margins that has seen smaller and mid-size fund managers increasingly look to outsource execution and middle-office functionality.
Elsewhere, a recent study by Greenwich Associates in February, found that one third of buy-side firms in the US were looking to outsource some of their workloads. The study found that competitive pressures and increasingly complex markets meant that investors were keen to offload "non-core" activities to outsourced trading desks while focusing internal resources on core issues. 
Earlier this month, Commerzbank confirmed it has outsourced its equity research and brokerage divisions to Franco-German financial services firm ODDO BHF under its radical restructure plans. It followed news that the investment bank would shut down its equity sales trading business as part of a major restructure including the loss of up to 10,000 jobs by 2024.