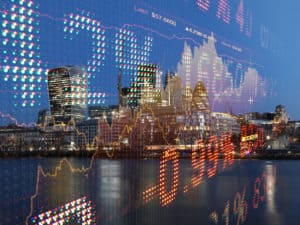 AXA Investment Managers has started offering outsourced trading services to smaller asset managers as it becomes the latest player to enter the space following a supposed increase in demand. 
A spokesperson at AXA confirmed the move, citing ongoing pressures on margins that has seen smaller and mid-size fund managers increasingly look to outsource execution and middle-office functionality.
"Due to the squeezing of margins and the need for significant investment in execution and middle-office activities, we see small or medium-sized players outsourcing these functions to larger players with this critical size," said a spokesperson from AXA Investment Managers.
"AXA IM is one of the important players, we have the critical size and have made the necessary technological investments to enable us to become an aggregator and to recover external mandates on execution and middle-office activities."
The team of around 70 traders at AXA, with 10 dedicated to derivatives trading, is led by Yannig Loyer, head of trading and securities financing and derivatives.
The investment manager currently executes orders for its own funds and mandates, and other AXA Group companies. Its new outsourcing mandate will offer execution, operations and liquidity management including financing and the optimisation of cash and inventories.
"Our critical size and our link with the AXA Group make us a first-rate player in most markets with traders present in several countries," added the AXA spokesperson.
Loyer took over as head of trading following the departure of AXA IM's former head of trading, Daniel Leon, who left the firm in June last year to join rival HSBC Global Asset Management.
The trend towards outsourced trading has been further fuelled by the global pandemic in recent months, with major banks Northern Trust, State Street and BNP Paribas stating in April that it was one of the most in-demand services from buy-side clients.
Several senior buy-side traders have also recently joined outsourced trading providers. Most recently, head of trading for Asia Pacific at State Street Global Advisors departed for Outset Global, to become managing director in Hong Kong.
The TRADE recently explored the outsourced trading trend as part of a special digital feature. To view the feature, please click here.