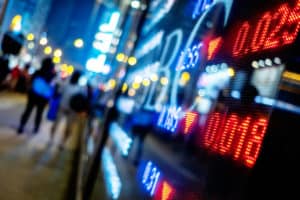 The head of trading for Asia Pacific at State Street Global Advisors has taken on a new role with outsourced trading provider Outset Global after three years with the investment manager. 
David Rogers joins Outset Global as a managing director in its Hong Kong office, where he will support the firm's expansion in Asia Pacific. 
Rogers has extensive experience in buy-side trading, most recently heading up multi-asset trading for Asia Pacific at the investment management division for State Street for three years. He also previously spent four years at Fidelity establishing the firm's management and research Asian trading desk.
Earlier in his career, Rogers worked at Deutsche Bank for two years as head of portfolio sales and trading for Asia. He also held positions at UBS in London, Tokyo, and Hong Kong developing its portfolio trading and electronic trading platform.
The latest appointment at Outset Global follows other senior additions to the outsourced trading team globally in recent years. Rogers is the second former buy-side trading head to join Outset Global in the last year.
In June, Edward McCabe joined Outset Global as a managing director in New York, after most recently leading equity trading globally and equity capital markets at JP Morgan's Highbridge Capital Management.
One third of institutional investors in the US and Canada are looking at outsourced trading options to solve various business challenges, according to a recent study by Greenwich Associates. A study of buy-side equity traders found 30% said outsourced trading could help manage flow and achieve best execution.
While demand for buy-side outsourced trading has seemingly increased in recent years due to pressures on asset managers, UK railways pension scheme RPMI recently brought its trading back in-house and hired a former senior trader at Santander Asset Management as head of trading.
The TRADE recently explored the outsourced trading trend as part of a special digital feature. To view the feature, please click here.