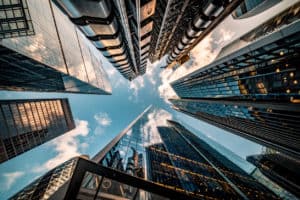 The UK's railways pension scheme has insourced its trading operations and appointed a former senior trader from Santander Asset Management as head trader, The TRADE has learnt.
Tom O'Kelly was hired for the top trading position at RPMI Railpen this month after departing Santander Asset Management in December.
A spokesperson at RPMI Railpen, which has roughly £30 billion in assets under management, confirmed his appointment.
The new hire marks the pension scheme's decision to insource its execution, having outsourced its trading in recent years. In 2015, RPMI Railen signed an agreement with BNP Paribas Securities Services to manage the buy-side firm's dealing activities.  
O'Kelly has worked in buy-side trading since 2005, starting out his career as a senior equity and multi-asset trader and partner at independent investment management firm Dalton Strategic Partnership.
After more than 10 years at Dalton Strategic Partnership, O'Kelly joined Balysany Asset Management as a trader before working at Santander Asset Management from 2018 until his departure late last year.  
O'Kelly's new appointment marks the latest trading departure at Santander Asset Management, after the former head of dealing confirmed last month also left the company. Danny Ramos had been with Santander Asset Management for more than 14 years.   
RPMI Railpen's move to insource its trading comes as outsourced trading providers claim demands for their services have surged globally in recent years, particularly in light of the coronavirus pandemic.
Earlier this month, a study from Greenwich Associates found that 30% of buy-side survey respondents viewed outsourced trading as a way to help with processes like managing trading flow and achieving best execution.
For an in-depth look at the outsourced trading trend, watch The TRADE's first ever digital feature, Battle for the trading desk, here.