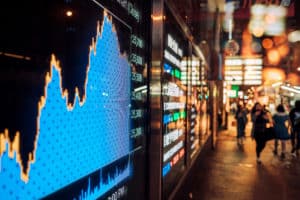 Interdealer Broker TP ICAP has promoted the head of its energy and commodities division to head of global markets in a newly-created role. 
Andrew Polydor takes up the new position at TP ICAP after 12 years as head of the energy and commodities brokerage.
He will be responsible for TP ICAP's global broking division, which incorporates rates, FX and money markets, emerging markets, equities, and credit products, in addition to his current responsibilities overseeing energy and commodities.
Two deputy heads are also expected to be confirmed by TP ICAP in due course, to support Polydor in leading and expanding the energy and commodities brokerage business.
"Andrew's proven capability to build industry-leading businesses positions him well to take our global broking franchise to the next level and continue to drive growth in energy and commodities," said Nicolas Breteau, group chief executive of TP ICAP. "He is forward-thinking when it comes to innovation and deploying technology, is entrepreneurial, pragmatic, and brings a dynamic, highly focused approach to execution." 
Polydor has nearly 40 years of experience working in the financial markets, setting up Prebon Energy Sydney in the 1990s. After transferring to London, Polydor reached the position of global head of energy and commodities at Tullett Prebon in 2008, eventually becoming CEO of the division in 2016.
"I am delighted to be taking up this role at such an important time for global broking and energy and commodities," commented Polydor. "I am looking forward to working with my new colleagues to implement our progressive strategy and enhance how we serve our clients." 
The latest senior appointment for TP ICAP follows its decision to acquire institutional trading network and dark pool operator Liquidnet, which it agreed to buy for $700 million in October last year.
TP ICAP fell victim to Brexit earlier this year, confirming in a January statement that since losing its European passporting rights, its UK-based subsidiaries no longer have the full scope of regulatory permissions to continue servicing all clients in the EU. The firm said stay-at-home restrictions and travel bans had prevented it from relocating or hiring new staff to operate its Paris-based Brexit office as planned.