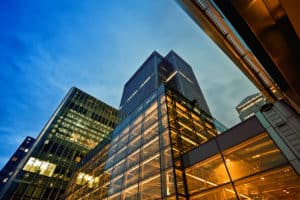 Interdealer broker TP ICAP has said it can no longer service some clients in Europe after the coronavirus pandemic impacted the launch of its Paris-based Brexit hub.
TP ICAP said in a statement that since losing its European passporting rights due to Brexit, its UK-based subsidiaries no longer have the full scope of regulatory permissions to continue servicing all clients in the EU.  
The broker added that due to the ensuing global pandemic, in particular stay-at-home restrictions and travel bans, it has been unable to relocate or hire new staff to operate its Paris-based Brexit office as planned.
TP ICAP's UK business will continue to service certain EU clients under temporary permission regimes, and the firm does not expect any material impact to profits as a result of the issue.
"Following discussions with its lead regulators, the Group believes that, as a temporary measure, those lead regulators will allow the Group to continue to provide services to clients based in the 27 countries of the EU using London-based brokers acting on behalf of its UK-regulated entities, in order to support the stability and connectivity of the markets," said TP ICAP.
The news marks one of the first major disruptions to financial services following the UK's departure from the EU and the end of the Brexit transition period at the start of this year. As of 4 January, many trading venues and brokers continued to operate in EU hubs that were established prior to the transition deadline.
TP ICAP reaffirmed its commitment to complete the relocation of staff to Paris and launch the new entity as outlined but gave no indication as to when this will be completed.
The broker is currently undergoing a restructure of its broking business following a decline in revenues in 2020 due to extreme market conditions. TP ICAP said in November that it may reduce staff as it looks to achieve £35 million in savings by the end of 2021.
Elsewhere, TP ICAP is in the process of acquiring institutional trading network and platform Liquidnet after agreeing to a $700 million takeover in October. In a statement on 7 January, TP ICAP said that Liquidnet had proved "resilient" in the midst of the COVID-19 pandemic.