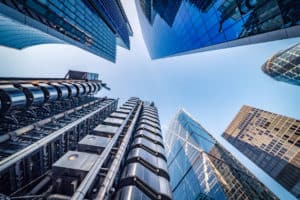 Jobs may be cut at interdealer broker TP ICAP after the institution outlined plans to reduce costs following a decline in revenues in the third quarter as trading volumes diminished.
To improve operating profit margin, London-based TP ICAP said it is restructuring the broking business due to market conditions in order to achieve savings of £35 million by the end of next year.
"Over a nine-month period of substantial economic dislocation, TP ICAP's business has been resilient. We have implemented a targeted cost efficiency programme that will provide further support to our earnings power in an operating environment that remains uncertain," Nicolas Breteau, CEO of TP ICAP, commented.
TP ICAP reported £388 million in total revenues in the third quarter, down 19% from the year prior. The broker saw declines across several key business areas during the period including global broking, which saw revenues tumble 19% from £320 million to £260 million.
Weaker trading volumes in the third quarter compared to last year and a strong performance in the first half of the year due to the "unprecedented macroeconomic backdrop" due to the COVID-19 pandemic were listed by TP ICAP as reasons behind the decrease in revenues.
TP ICAP is in the process of acquiring institutional trading network and dark pool operator Liquidnet for $700 million in a bid to boost its electronic and low-touch trading capabilities. In announcing its third quarter results, TP ICAP reiterated that the deal is expected to "transform" its earnings profile.
"TP ICAP has a clear strategy of electronification, liquidity aggregation, and diversification, on which we have made meaningful progress over the course of 2020, and which our proposed acquisition of Liquidnet will accelerate," Breteau added.
"I am excited by the prospects for each of our businesses, and for the additional opportunities that Liquidnet will bring. Our franchises are strong, and our clients value our critical role in the global financial market structure."