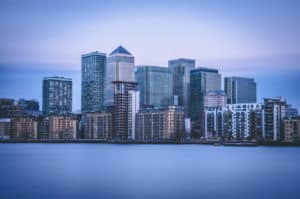 TP ICAP has agreed definitive terms to acquire institutional trading network and dark pool operator Liquidnet for up to $700 million, shortly after confirming discussions for the takeover.
In a statement, the interdealer broker said it will pay a cash consideration of $525 million, $50 million three years after completion, and up to a further $125 million depending on Liquidnet's performance over that period.
Upon closure, which is expected in the first quarter next year, the combined entity will be based in London.
The acquisition is set to bolster TP ICAP's electronic trading capabilities and combine the voice brokerage's high-touch derivatives and cash equities division with Liquidnet's low-touch block cash equities platform. It will also significantly expand TP ICAP's engagement with the buy-side, with Liquidnet's network of more than 1,000 asset managers which it has built up over the past two decades.
TP ICAP's CEO, Nicola Breteau, commented that the brokerage will continue to invest in Liquidnet's dark and block equities trading divisions and maintain its position as an agency broker.
"We intend to build on Liquidnet's capabilities and connectivity and expand its offering, particularly in respect of [dealer-to-client] electronic trading in credit and rates. Further, we expect to leverage the data assets and analytics expertise of both organisations to drive non-transaction-related earnings," Breteau added.
"Combined, TP ICAP and Liquidnet will be able to offer our clients compelling electronic trading and analytics solutions, driving sustained growth and shareholder value creation over the medium and long-term."
Details of the acquisition follow news last month that TP ICAP was in advanced discussions to acquire Liquidnet. The interdealer broker said the acquisition will accelerate delivery of its three pillar strategy including electronification, aggregation, and diversification.
"TP ICAP's customer base, unique data assets and global leadership across a range of product markets are highly complementary to Liquidnet and are expected to enable the acceleration of our growth plans across equities, fixed income and investment analytics," Brian Conroy, CEO of Liquidnet, added.