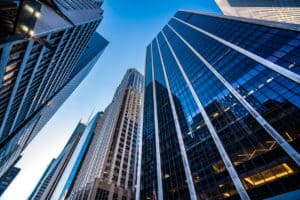 Liquidnet is on the verge of being sold after interdealer broker TP ICAP confirmed it is in advanced discussions to acquire the institutional trading network for up to $700 million.
TP ICAP said via a statement that the discussions are on the purchase of the entire issued share capital of Liquidnet and its subsidiaries for between $600 million and $700 million.
Outlining the rationale behind the deal, TP ICAP added that it sees clear potential to build on Liquidnet's agency-only model with its own dealer relationships, connectivity, and product suite.
Liquidnet has built a network of more than 1,000 buy-side institutions over the past two decades and has managed to effectively enter new markets, such as fixed income in 2015 which now has more than 500 active asset management members.
TP ICAP also sees opportunities to expand its offering through the combined company in dealer-to-client rates and credit trading. Liquidnet currently offers execution protocols mostly targeting large client-to-client trading of corporate bonds and TP ICAP plans to expand this to include a range of dealer-to-client tools.
Elsewhere, the combination of TP ICAP's market data and analytics division with Liquidnet's recently-formed investment analytics business would further boost the interdealer broker's engagement with the buy-side.
Liquidnet has made several acquisitions in recent years such as research marketplace RSRCHXchange, which would be at the forefront of its new investment analytics business alongside AI technology FinTech OTAS Technologies and machine learning data firm Prattle.
The potential sale of Liquidnet follows news in February that founder and CEO, Seth Merrin, would step down as chief executive but maintain his role as chairman of the company amid reports that Merrin had been hit with a sexual harassment lawsuit from a former employee.
More recently in August, Liquidnet confirmed plans to launch a new primary market platform aimed at automating and streamlining new issue workflow for institutional traders and portfolio managers.
Due to launch this year, the Liquidnet Debt Capital Markets platform will be embedded in Liquidnet's fixed income network, combining primary and secondary markets for its members. Upon launch, the platform will cover new European corporate investment-grade, high yield and emerging market bond issues.