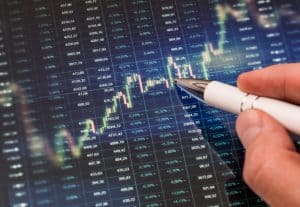 Liquidnet has acquired institutional research marketplace and aggregator RSRCHXchange, expanding its platform to provide clients with access to global market research.
In a statement, Liquidnet said that RSRCHXchange's technology, research and distribution will be combined with its artificial intelligence-based analytics platform, for buy-side firms to source, access and evaluate market insights. Terms of the deal were not disclosed.
"This acquisition brings the worlds of investment research and alternative data together in a fundamentally new approach to alpha creation. We can now support our Member firms across the entire investment spectrum—from idea to implementation," said Brian Conroy, president of Liquidnet.
"By adding RSRCHXchange to our already extensive network, we are taking another important step in our mission to intelligently connect the world's investors to the world's investments and leverage technology to add value to each stage of the investment process."
Founded in 2015, RSRCHXchange's platform deploys analytics to personalise client experience and streamline workflows around investment research as the industry adapts to unbundling under MiFID II in Europe.
"The investment research process has barely evolved in the past 20 years. RSRCHXchange was created to leverage technology-driven solutions to empower members of an investment team to efficiently access the most relevant research and market insight to help inform their investment decisions," said Vicky Sanders, co-founder of RSRCHXchange.
RSRCHXchange's research marketplace consists of 400 research providers, with 40% of the research coming from investment banks and sell-side brokers. Around 1,200 buy-side firms are subscribed to the platform.
"Tapping Liquidnet's global resources will help us accelerate innovation, insert this critical insight into the investment process at the earliest stage possible, and seamlessly distribute it through the Liquidnet platform," Jeremy Davies, co-Founder of RSRCHXchange, added.
Sanders and Davies will continue to lead RSRCHXchange and its day-to-day operations, working closely with the Liquidnet team to develop the integrated service.
In May 2017, Liquidnet acquired OTAS Technologies, an AI technology specialist, and integrated the analytics tool with its trading platform in a bid to improve the decision-making process for asset managers.