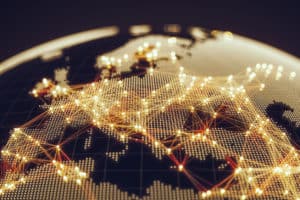 Liquidnet founder and chief executive officer, Seth Merrin, will step down from the role after almost two decades.
The industry veteran will maintain his role as chairman but pass the reins of the company to Brian Conroy, who joined just a year ago from Fidelity Investments.
Currently operating as president, Conroy takes over the company as it accelerates the launch of several new initiatives including its new data and analytics business.
In a statement, Liquidnet said Merrin will continue to focus on the firm's mid- to long-term strategic planning, while Conroy will continue to lead the execution of all three Liquidnet business verticals: equities, fixed income, and the newly created investment analytics.
Over six months ago, Brian took on the responsibility of managing all our businesses globally, with all units reporting to him, and Brian reporting to me," said Merrin. "I couldn't be happier with our progress and the strong partnership that Brian and I have developed. Now is the right time for me to formally recognize his role and responsibilities with the title of CEO."
A 30-year veteran of the financial services industry, Conroy also served as president for Fidelity Capital Markets and global head of equity trading in Boston for FMR. He has also held senior roles at JPMorgan, Goldman Sachs, ABN Amro and SAC LLC.
Merrin credited Conroy's work over the past 12 months, highlighted that he has played an "important role in the core investments" Liquidnet has made.
While Liquidnet will be keen to steer the attention away from Merrin's shift in duties, to the elevation of Conroy, the founder's new role will likely be the talk of the trading community.
Merrin founded Liquidnet in 2001 and the company has grown under his guidance. In previous years the firm has looked to significantly up its technology investments with the acquisitions of  Prattle, RSRCHXchange and OTAS.
Meanwhile the appointment of Conroy comes months after reports began circulating that Liquidnet and Merrin had been hit with a sexual harassment lawsuit from a former employee. According to a story from Financial News, Mary Corradino, Liquidnet's former global head of talent acquisition, alleged that she was pushed out of the company after complaining about harassment by Merrin. It was subsequently reported that the firm is seeking the dismissal of the lawsuit.