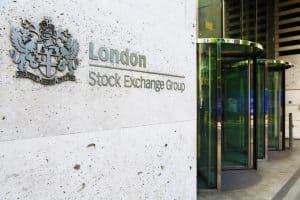 The London Stock Exchange Group's chief executive has reaffirmed that its landmark acquisition of Refinitiv is set to go ahead in the second half of the year, in a week where various media reports have speculated whether regulators may delay the deal.
Speaking following the release of the group's annual results, David Schwimmer highlighted the significance of the $27 billion takeover of the market data provider.
"Our proposed acquisition of Refinitiv, a leading provider of data, analytics and financial markets services, will significantly accelerate our strategy to be a leading global financial markets infrastructure provider," he said. "Refinitiv brings highly complementary capabilities in data, analytics and capital markets as well as deep customer relationships across a global business.
"Detailed integration planning is underway to ensure we are ready to deliver the benefits of the transaction to our shareholders, customers and other stakeholders. We remain on track to close the transaction in the second half of this year."
Earlier this week the Financial Times reported that the deal was facing "intense scrutiny in Brussels", raising the risk of a lengthier probe into the agreement.
Despite not commenting on the claims, the Group seems to be making a statement by restating its intention to close the deal in H2 within its annual performance report.
Meanwhile, the exchange has posted strong results for 2019 with revenues up 8% to over £2 billion.
One of the highlights of the year was LCH's OTC revenues, which were up 15%, driven by record SwapClear volumes with over $1.2 quadrillion of notional cleared.
Pan-European equities platform, Turquoise, was hit by "subdued volume trend" according to the Group, with a 36% reduction in average daily equity value traded to €2.1 billion.
The lower market volumes on Turquoise Lit Book were partly offset however, by Turquoise Plato and Turquoise Plato Lit Auctions which had record years, up 3% and 9% year-on-year respectively.
"It was another strong year for London Stock Exchange Group – delivering a good financial performance, making meaningful progress executing on our strategic objectives, and taking significant steps on a number of Group-wide initiatives," added Schwimmer.
"The Group continued to perform well, navigating an evolving macroeconomic and geopolitical landscape and remains well positioned for the future. We continue to partner with our customers to develop innovative services in a range of areas, from reference rate reform to sustainable investment.