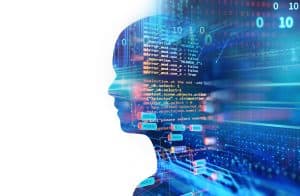 Liquidnet has announced its latest acquisition as it seeks to enhance its capabilities around artificial intelligence-based trade and investment analytics.
Prattle, a natural language processing (NLP) and machine learning specialist, was launched in 2014 and currently provides analytics on approximately 3,000 publicly traded companies and 15 central banks. 
Its analytics measure sentiment and predict the 'market impact of publicly available content' -including central bank and corporate communications, such as company earnings calls and press releases – designed to provide buy-side users with the ability to understand and anticipate relevant market movement, strengthen investment theses, and inform trading strategies.
The deal follows similar acquisitions by Liquidnet for institutional research marketplace and aggregator RSRCHXchange in May this year, and AI-based decision support and analytics provider, OTAS Technologies, two years earlier.
Prattle's co-founders Bill Macmillan and Evan Schnidman, the firm's chief executive, will continue to manage daily operations, reporting directly to Liquidnet president, Brian Conroy.
"Prattle is yet another powerful tool for asset managers to discover actionable insight from the enormous amounts of unstructured data that is produced throughout the capital markets," said Conroy of the deal.
"This acquisition further supports our goal to help our Members generate better performance by providing them with the data they need to create greater conviction in their investment ideas, and then execute those ideas with speed and efficiency."
Earlier this month, Liquidnet announced an expansion of its partnership with data and analytics specialist big xyt to monitor its execution quality and cross-check market volumes.
The deal means that Liquidnet has extended the use of big xyt's Liquidity Cockpit platform, providing the firm's execution analysts with an interactive application to monitor market data via the Liquidity Cockpit dashboard.