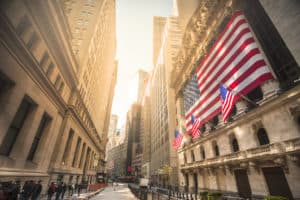 Global market maker Citadel Securities is set to acquire the market making unit on the New York Stock Exchange (NYSE) trading floor from rival IMC.
In a statement, Citadel Securities confirmed it had reached a preliminary agreement with IMC on the deal, which upon closure will expand its position as one of the largest floor brokers on the NYSE floor in terms of market cap and number of securities.
Terms of the deal were not disclosed. It is expected to close by the end of this year.
The sale represents a small portion of IMC's overall US operations. It has been a designated market maker (DMM) on the NYSE floor after acquiring the DMM business from Goldman Sachs in 2014. The firm has since almost doubled its US operations to nearly 400 people supporting its trading.  
"The DMM business provided IMC with many benefits since we acquired it six years ago," said Sunny Khiani, MD for IMC's US operations. "The decision to sell our DMM business at this time is in line with IMC's growth strategy, which focuses on our core strengths – market making, advanced technology and deep liquidity."
Citadel Securities oversees daily trading in more than 1,500 NYSE-listed stocks and often support IPOs and direct listings. It said it has been chosen for over 60% of all NYSE listings since 2016 and more than 80% of all listings so far this year.
"We are thrilled to further extend our presence at the New York Stock Exchange," said Joe Mecane, head of execution services for Citadel Securities. "We look forward to building new relationships and bringing the benefits of our leading liquidity offering and exceptional client service to the additional issuers who will be joining us as a result of this transaction."
In August, Citadel Securities and its hedge fund Citadel confirmed plans to open a new office in Singapore as part of a move to further expand into the Asia Pacific region. Both firms will continue to expand in Hong Kong, while Citadel Securities increases its existing presence in Singapore and Sydney.