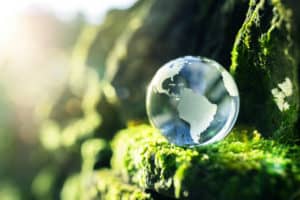 Vanguard has appointed the former director of sustainable investment products at FTSE Russell as its first head of environmental and social corporate governance (ESG) strategy for the UK and Europe. 
In the newly created role, Fong Yee Chan will be responsible for evolving the asset manager's approach to ESG in Europe to ensure that it meets the needs and demands of its clients.
Chan joins Vanguard as head of ESG strategy for the UK and Europe after nearly four years at FTSE Russell as a director for sustainable investment products in EMEA.
Prior to joining FTSE Russell, Chan also served as an ESG product director for two and a half years at eFront, which BlackRock acquired for $1.3 billion in March 2019, and as a senior manager focused on ESG strategy at Principles for Responsible Investment for over three years. 
"Vanguard's approach to ESG is expansive, nuanced and focused on maximising long-term value for investors," said Sean Hagerty, head of Vanguard Europe.
"As many investors look to us to both safeguard and grow their investments, Vanguard approaches ESG through our thoughtful offering of investment products, integrating ESG considerations throughout our investment processes, and our investment stewardship activities across our fund range."
Chan's appointment is the second senior new hire focused on ESG made by a major market participant this year as the market continues to see increased demand for sustainable investment alternatives.
In January, UK investment bank Barclays appointed a new global head of ESG research, Marie Freier, after confirming its plans to expand its ESG research capabilities last year.
"I am delighted that Fong Yee has joined Vanguard. Her deep ESG expertise will help accelerate our efforts to inform investors about our perspective on ESG topics, and we will continue to seek ways to deliver value to investors," Hagerty concluded.