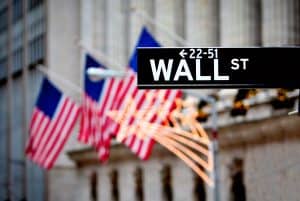 Michael Piwowar, a former commissioner and acting chairman of the US Securities and Exchange Commission (SEC), has been appointed senior advisor at market maker GTS.
In a statement, GTS said that Piwowar will work closely with the chief executive, Ari Rubenstein, and provide the business with legislative and regulatory advice as it seeks to expand.
"As a former trusted and respected public servant, Mike Piwowar is a natural fit with the ethos of GTS, which calls for innovation, responsibility and leadership in today's modern markets," Rubenstein commented.
"Regulatory and legislative matters in Washington are more complex than ever and Mike will be an important guiding hand to help GTS promote market confidence and policies that recognise the vital role that investors and public companies have in today's market structure."
Piwowar is currently the executive director of the Milken Institute Center for Financial Markets. He has extensive experience working in financial regulation, having spent five years with the SEC, working as a senior staff member on the President's Council for Economic Advisors, and at the US Senate where he played a role in establishing the 2010 Dodd-Frank Act.
"I came to know GTS first while at the SEC and was always impressed with the transparency and sense of responsibility the firm felt in the overall success of the U.S. capital markets," Piwowar commented. "They are a leader with a demonstrated track record of using the most sophisticated technology to improve the efficiency of the markets and fair access for all participants."
GTS has been involved in several key partnerships, having recently announced its acquisition of the retail stock trading and ETF businesses at Cantor Fitzgerald. In November, GTS also extended its partnership with BNP Paribas from just US Treasuries to include US equities.