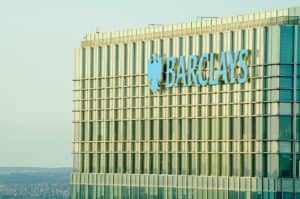 UK investment bank Barclays has appointed a new global head of environmental, social, governance (ESG) research after confirming plans to expand its ESG research capabilities last year.
Marie Freier takes on the senior position at Barclays after almost 14 years at Sanford Bernstein where she was formerly head of European product management for six years and most recently co-head of European sales and global head of ESG.
Based in London and reporting to Rupert Jones, head of European equity research, Freier will lead the integration of ESG into Barclays' fundamental research products for more collaboration across regions and asset classes.
Barclays extended its research franchise with a new ESG division in March. The bank launched Fundamental ESG Research to provide clients with multi-dimensional analysis and research reports on company ESG performance.
"We are thrilled to have someone with Marie's calibre and experience joining Research and leading such a strategically important part of the business," said Jeff Meli, global head of research at Barclays. "Her appointment underscores our commitment to expanding and differentiating our ESG offering for clients."
Barclays stated at the time of the launch of the new ESG research division, that it complements its sustainable and thematic, and quantitative portfolio strategy teams that also provide various research reports on how ESG factors.
Meli added that the move would also allow the bank to explore whether the ongoing coronavirus pandemic will accelerate ESG trends further.