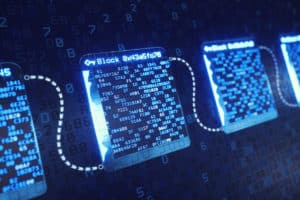 Vanguard has collaborated with blockchain specialist Symbiont and other industry heavyweights including BNY Mellon, State Street, and Franklin Templeton, to apply distributed ledger technology (DLT) to FX forwards trading processes.
The project recently completed a pilot whereby Vanguard simulated multiple 30-day FX forward contracts with the other industry players, in a proof of concept that tests how firms could trade OTC markets on a DLT network in the future.
"For more than two years, we've been developing blockchain use cases to help transform the capital markets," said Warren Pennington, principal and head of Vanguard's investment management FinTech strategies group. "The current environment emphasises the need to streamline, automate, and secure critical business processes. When procedures are highly reliant on manual intervention and disconnected operations, it makes the markets vulnerable to disruption from crises and even simple manual mistakes."
Using blockchain technology, the firms added that the forwards market will be able to execute and document trades on a single, unchangeable record to digitally secure the transactions. Market participants can also value, move, and settle collateral instantly to reduce risk and streamline processes for the instruments, which are non-cleared and subject to margining.
"Our work towards conducting the first FX forward contract on a DLT is one of a number of use cases we are looking at in our efforts to modernise trade lifecycles and improve the client experience," Jason Vitale, head of FX at BNY Mellon, commented. "We think this partnership with Vanguard is an important step for the FX market, further automating end to end workflows"
Vanguard has been working with Symbiont since 2017 to apply blockchain technology to data management processes. The investment firm looked to simplify the index data sharing process by moving the information onto a single decentralised databased.
"This platform is another example of how we're transforming capital markets infrastructure through blockchain technology," Mark Smith, CEO of Symbiont, added. "Vanguard is an example of a forward-thinking financial services institution that is helping accelerate necessary change in the FX markets. This is not just about innovation – but about bringing much-needed efficiency and automation to this asset class."