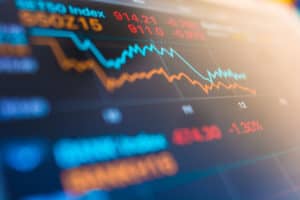 Refinitiv has hired the former global head of Cantor Fitzgerald's electronic bond trading platform as global head of fixed income, currencies and commodities (FICC) trading.
Jon George took on the role at the start of this year and is responsible for fixed income trading solutions at Refinitiv.
George joins Refinitiv from US broker dealer Cantor Fitzgerald where he previously led Cantor Direct, the firm's electronic crossing platform for corporate and sovereign bonds, and was responsible for the built out of the group's institutional electronic trading business.
George has built up a wealth of experience in electronic trading working in multiple senior roles across NatWest Markets, Deutsche Bank, Commerzbank and JPMorgan.
"[I am] delighted to welcome Jon George to Refinitiv as our new global head of FICC trading," said Dean Berry, global head of trading at Refinitiv, confirming George's appointment in a post on social media.
Berry also recently joined Refinitiv in November 2020 and is responsible for data, analytics and workflow services for the firm. He departed interdealer broker BCG to take on the role and was formerly global head of electronic and hybrid markets position for four years.
A spokesperson for Refinitiv could not be reached to comment at the time of publishing.