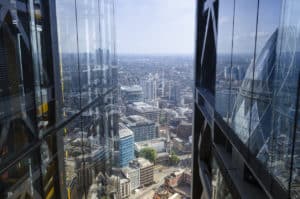 The global head of electronic and hybrid markets at interdealer broker BGC Partners has departed to become global head of trading at Refinitiv.
Dean Berry joins Refinitiv based in London after four years with BGC and will oversee the growth of the firm's data, analytics, and workflow services for its trading clients in all asset classes.
Berry has held various senior roles at major institutions during his career. Prior to BGC, Berry was chief executive officer of ICAP's global eCommerce business for almost five years.
He was also previously an associate director of Bank of Ireland Global Markets, director at Societe Generale, chief dealer at Nordea Markets, director at Dresdner Kleinwort, vice president at Deutsche Bank, and head trader at ANZ Investment Bank.
"I am delighted to join Refinitiv at a time when continued electronification of trading markets makes timely access to powerful data and products more important than ever," commented Berry on his appointment.
Berry also has extensive experience in low-touch electronic and high-touch trading strategies in various asset classes and has also covered Asian markets following positions in Singapore and Japan.
"This year's increased volatility continues to accelerate further electronification of markets and multi-asset strategies, as markets become faster and more interconnected," Andrea Stone, chief customer proposition officer at Refinitiv, commented.
"Dean's background gives him a deep understanding of our trading customers' data, analytics, and workflow needs, ensuring we are delivering best-in-class solutions to help our customers succeed in these evolving market conditions."
Refinitiv is in the process of being acquired by the London Stock Exchange Group. Both institutions confirmed they were in talks for the $27 billion deal last year, and agreed to terms in August. The exchange operator is hoping to complete the transaction early next year.