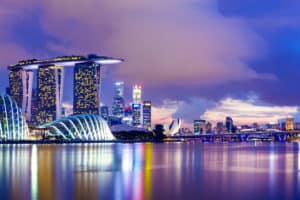 Data integrity and reconciliation specialist Gresham Technologies has hired a FinTech sales veteran in Singapore as it looks to expand its footprint in Asia Pacific.   
Joel Jerome has been appointed director of sales in APAC at Gresham. In the role, he will be responsible for driving Gresham's sales across the region and enabling legacy technology replacement and data migration projects.
Jerome joins from Finastra where he has worked for the past four years, most recently as head of strategic sales for Northern Europe. Previously in his career, Jerome has served as channels sales director at OpenLink Financial and as sales director for treasury and capital markets at ITC Infotech.
"This is truly a diverse region and its firms are desperate for support in ensuring accurate and reliable data for both their business and the regulator," Jerome commented on his appointment. "Working with an agile FinTech like Gresham that understands the needs and nuances within the business and the landscape means we can deliver this to our clients via cloud technology and on all scales."
Gresham stated his appointment in Singapore comes at a time of heightened market volatility, digital transformation, and increased regulatory scrutiny.
In October next year, the Monetary Authority of Singapore (MAS) will implement new reporting requirements for OTC derivatives, with many market participants now seeking innovative ways to approach the deadline.
"Many firms are increasingly looking at data as a critical asset and putting a strategy together on how to use it effectively across the business," said head of international sales at Gresham, Mark Bolton. "Joel's appointment is a crucial step in our ability to meet this demand across the APAC region following recent Clareti successes in the UK and Europe."