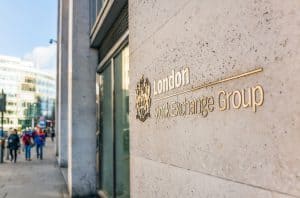 The London Stock Exchange Group (LSEG) is set to acquire data and trading services provider Refinitiv for $27 billion, in a deal the exchange operator's chief executive has described as 'transformational'.
Both LSEG and Refinitiv said today that terms had been agreed, and that upon completion, Refinitiv shareholders Blackstone and Thomson Reuters will hold a 37% interest in LSEG and just under 30% of its total voting rights.
"This transformational acquisition creates a multi-asset class capital markets business and brings world class data content, management and distribution capabilities to LSEG, accelerating our strategy and expanding our global footprint. This positions us in key areas of future growth as a global financial markets infrastructure leader," said LSEG CEO, David Schwimmer.
According to the board at LSEG, the acquisition will "significantly enhance" the exchange's position in data and analytics, forming a global multi-asset capital markets business with high-growth FX and fixed income venues, via the FXall and Matching platforms, and Tradeweb, in which Refinitiv is a majority shareholder.
Research from Burton Taylor International Consulting stated that the deal will propel LSEG to become the top revenue generating exchange group in the world, surpassing ICE, CME Group and Deutsche Börse. The exchange's information services segment would also increase from around 39% of group revenue to almost 70%.
"If an agreement is reached the $2.8 billion exchange would become an $8.4 billion exchange/market data giant more than 68% larger than its nearest exchange rival (ICE) and second only to Bloomberg in market data revenue," Burton Taylor said before confirmation of the deal was announced.
The transaction is expected to close in the second half of 2020, dependent on shareholder, competition and regulatory approvals being obtained. The combined company will be chaired by Don Robert and led by David Schwimmer as CEO, and David Warren as CFO.
At the same time, LSEG revealed that its revenues increased 7% during the first half of the year, driven by a surge in profits across the FTSE Russell and LCH business units. FTSE Russell and LCH revenues increased 9% and 12% respectively during the first six months of the year, compared to the same period last year.