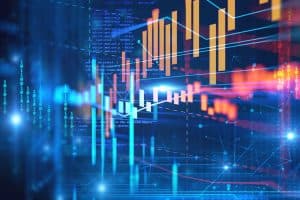 ITG's former head of trading analytics has been hired by agency broker Instinet to lead its quantitative trading strategy research and execution consulting across Europe and Asia.
Instinet confirmed in a statement that David Fellah has been appointed head of international quantitative trading strategy within Global Trading Research (GTR), based in London and reporting to Instinet Europe CEO, Richard Parsons, and global head of GTR, David Firmin.
"Data and quantitative analytics continue to play a critical and ever-evolving role in our business," Parsons commented. "David's deep experience in trading strategy research, advanced analytics, and modeling will further scale and enhance our ability to help clients achieve better execution."
Fellah spent just over one year at ITG, heading up the broker's global trading analytics, and prior to that spent almost eight years at JP Morgan, most recently running linear quantitative research across Europe, the Middle East and Africa for FX, cash and electronic trading.
Before JP Morgan, Fellah worked at Liquidnet for more than three years overseeing the algorithmic development as manager of quantitative trading strategies. He also worked at Miletus Trading as head of trading algorithms.
"We're delighted to welcome David to the team. For fifty years, Instinet has embraced evolving technology, transparency, and the astute application of quantitative data to improve our clients' trading experience and performance. We're confident that David's skills and expertise have found a good home in Instinet," Parsons added.
ITG was acquired by high-frequency trading firm and market maker Virtu earlier this year for $1 billion, after announcing plans to merge in November 2018. Virtu said in March that both firms have been working on integration plans to bring Virtu's technology, risk management and operations to ITG's agency services.