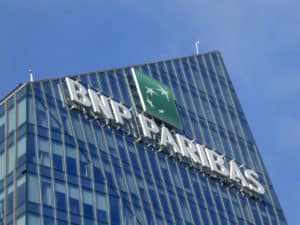 BNP Paribas has said the transition of Deutsche Bank's prime brokerage and electronic equities units will likely be finalised by summer next year, despite Deutsche Bank's hopes that the deal will be completed by the end of 2019.
Chief financial officer at BNP Paribas, Lars Machenil, told investors on the investment bank's second quarter earnings call that work on the transition is ongoing, but the deal is advancing quicker than anticipated.
"The interactions between the teams of Deutsche Bank and BNP Paribas are very constructive and positive, and the progress is advancing faster than we anticipated," Machenil said. "But overall this is a process we have to go through, and it's also a process that we have to discuss with the clients because it's a transfer… so this is going to take some time. We anticipate that the phasing of transfer should be finalised in its entirety by the summer of next year."
In contrast, Deutsche Bank said last week that itself and BNP Paribas were working hard to accelerate the execution of the transaction, and that its "hope and expectation remains that we would close that before the end of the year".
Deutsche Bank's aim is to transfer around $160 billion of its largely US-based prime brokerage balances to BNP Paribas as part of a major restructure. The move would catapult BNP Paribas to become one of the top prime brokers in the market, alongside JP Morgan, Morgan Stanley, Goldman Sachs and Credit Suisse.
However, according to reports from Bloomberg, the transition has faced a number of hurdles after several high-profile hedge fund clients pulled their business following the announcement. Bloomberg reported that  hedge fund clients have been pulling $1 billion a day from Deutsche Bank to go elsewhere, placing increased pressure on both banks to finalise the transfer.
Under the restructure plans, Deutsche Bank said it will cut around 18,000 jobs and a reduction in adjusted costs by €6 billion by 2022. More recently, the bank confirmed that more than 900 jobs were cut in its cash equities business as part of the transformation.
"We have moved very quickly to act on the strategic measures, whether that's exiting the cash equities business within the month of July and moving to a shutdown, the BNP Paribas transaction that we mentioned, and also preparing to put portfolios on the equity derivative side to auction, which is now well advanced again in the preparation," said James von Moltke, CFO at Deutsche Bank, during the bank's second quarter earnings call.