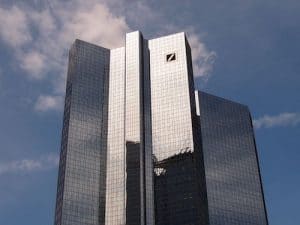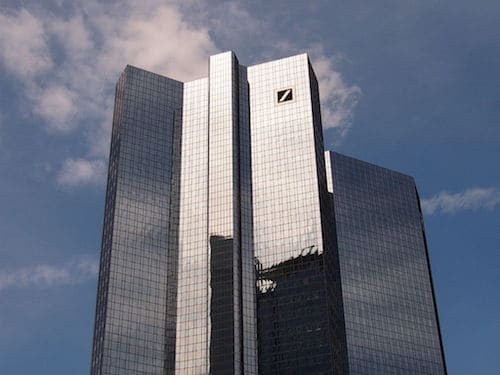 Deutsche Bank has confirmed it is in agreement with BNP Paribas to transition its largely US-based prime brokerage and electronic equities businesses, as part of the biggest business overhaul the bank has seen in a decade.
In a statement, Deutsche Bank said that BNP Paribas will ensure continuity of service to its prime finance and electronic equities clients, with plans to transfer technology and staff to BNP Paribas in due course.
Deutsche Bank's once-prized prime brokerage division has suffered in recent years after major fines cast doubt over its sustainability, spurring several high-profile hedge fund clients to pull their business from the bank. The agreement with BNP Paribas remains subject to various approvals.
At the same time, Deutsche Bank has revealed its significant business transformation and restructuring plans, which includes a targeted reduction in adjusted costs of around €6 billion by 2022 and the loss of approximately 18,000 full-time positions.
"I am very much aware that in rebuilding our bank, we are making deep cuts," said Christian Sewing, chief executive of Deutsche Bank, in a memo to employees. "I personally greatly regret the impact this will have on some of you. In the long-term interests of our bank, however, we have no choice other than to approach this transformation decisively. Only then can we build on our long-standing history and make Deutsche Bank a leading bank once again." 
As part of the restructure, Deutsche Bank will downsize its fixed income operations and completely exit equities sales and trading. It will also establish a 'bad bank' for the wind-down of around €74 billion of risk-weighted assets related to investment banking and trading. DWS, the asset management unit at Deutsche Bank, will remain a key business unit of the bank under the restructure.
"Today we have announced the most fundamental transformation of Deutsche Bank in decades," Sewing commented on the restructure. "We are tackling what is necessary to unleash our true potential: our business model, costs, capital and the management team. We are building on our strengths. This is a restart for Deutsche Bank – for the long-term benefit of our clients, employees, investors and society."
Deutsche Bank expects to incur one-off costs of €7.4 billion by 2022 to implement the mass restructure, with total costs in 2019 of €5.1 billion which will see a second quarter net loss of €2.8 billion. On Friday before announcing plans for the major restructure, Deutsche Bank also confirmed that its president and head of corporate and investment bank, Garth Ritchie, will depart the company after 23 years.