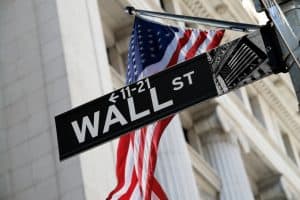 High-speed trading firm Virtu Financial has officially closed its $1 billion acquisition of agency brokerage ITG, after announcing plans to merge in November.
Virtu Financial said in a statement regarding the closure of the deal that both firms have been working to develop a detailed integration plan over the past four months to bring Virtu's technology, risk management and operations to ITG's agency services.
"ITG has a long history of providing clients with superior service and value-added products," said Doug Cifu, CEO of Virtu Financial. "We look forward to creating the premier technology-enabled market making and execution services franchise."
Cifu will continue to serve as Virtu's chief executive and Joseph Molluso will remain chief financial officer of the company, while ITG's existing management, including Robert Boardman, CEO of ITG in Europe, Michael Corcoran, CEO of ITG in Asia, and Etienne Phaneuf, CEO of ITG in Canada, will join the senior management team at Virtu.
Virtu also said that it will implement a client information security program (CISP) to its broker-neutral client services including analytics, workflow technology and commission management.
Ahead of the closure of the deal, Virtu confirmed that it will preserve the broker-dealers at ITG through separate and legal entities for its client facing dealer businesses. The high-speed trading firm also reiterated that it will maintain and enforce barriers to protect sensitive client information.
"The dedicated professionals at ITG and Virtu are working hard to prepare for this significant transaction," Cifu commented at the time. "We continue to receive positive feedback from clients and prospects regarding the combination, and we look forward to joining the key strengths of the two firms to deliver a broad suite of global, cross asset and impactful technology and trading services to clients."