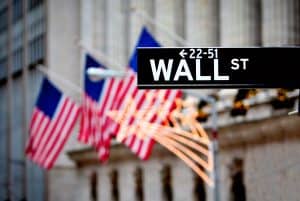 High-speed trading firm Virtu Financial has said it will preserve the broker-dealer businesses at ITG following its $1 billion takeover of the agency broker, as closure of the deal approaches. 
In a statement providing an update on the acquisition, Virtu said that certain key regulatory approvals required before the deal can close have been obtained.
The acquisition is on track to close in the first quarter this year. ITG's shareholders also approved terms of the transaction at a special meeting held yesterday.
Virtu stated that upon closure of the deal, it intends to preserve the separate and legal entities for ITG's client-facing broker-dealers. It added that post-closing, Virtu will continue to maintain and enforce barriers to segment and protect sensitive client data. 
"The dedicated professionals at ITG and Virtu are working hard to prepare for this significant transaction," said Douglas Cifu, CEO of Virtu Financial. "We continue to receive positive feedback from clients and prospects regarding the combination, and we look forward to joining the key strengths of the two firms to deliver a broad suite of global, cross asset and impactful technology and trading services to clients."
ITG agreed to be acquired by the high-speed trading business in November for $30.30 per share, valuing the deal at close to $1 billion as institutional brokerage firms continue to consolidate. Virtu said at the time the proposed merger was confirmed that the acquisition is a natural step as it looks to offer a full range of agency services, such as trading and workflow technology, analytics and liquidity solutions.
In the third quarter last year, ITG reported an adjusted net income of $5.4 million compared to the adjusted net loss of $3.6 million it suffered during the same period in 2017. At the same time, ITG agreed to pay a $12 million settlement after the US financial regulator found it had misled investors about its dark pool operations, and failed to safeguard confidential client trading data.
ITG warned of the potential $12 million settlement with the SEC in August last year, adding that it had since taken "meaningful remedial actions" during the course of the regulator's investigation.