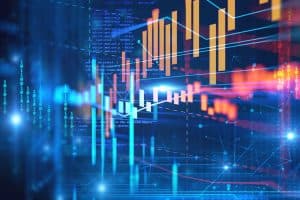 US agency execution firm Dash Financial Technologies has appointed a new chief financial officer to oversee financial operations and planning for the firm.
Scott Patrick joins Dash from Brunswick Group where he served as a partner specialising in M&A deals, initial public offerings (IPOs) and investor relations. Patrick brings 25 years of experience to Dash, having also held senior positions at institutions such as Evercore Partners, Morgan Stanley and GCA Advisors.
"He brings incredibly deep experience from across the capital markets and a strong background in fostering a culture of operational and financial excellence," Peter Maragos, CEO of Dash Financial Technologies, commented. "I know I speak for our board and entire leadership team when I say that we look forward to working hand-in-hand with him as we execute on the shared vision we have for our firm."
Speaking to The TRADE in December, Maragos said that MiFID II regulation in Europe has shifted the global equities environment in favour of Dash in terms of the heightened focus on best execution and performance. With a significant market share in US options, Dash is now seeking to grow its business in the equities space.
"Clients are more focused than ever on best execution, performance and configurability because of MiFID II. Because a lot of the institutional community is global, these are the things that are top of mind for virtually all buy-side firms in the US, which fits our model perfectly," Maragos told The TRADE.
Dash Financial Technologies also confirmed last month that it is in the process of acquiring Chicago-based multi-asset technology and agency execution provider, eRoom Securities. eRoom will form the basis of the upcoming Dash Prime business, providing scale, technology and services to the professional trading community. Collin Carrico and Ben Schwartz, the management team of eRoom, will lead Dash Prime.
Commenting on his appointment as CFO at Dash, Patrick concluded that the company is well-positioned to benefit from various secular trends in the institutional trading space, with products that help clients address navigate increasing market complexity.