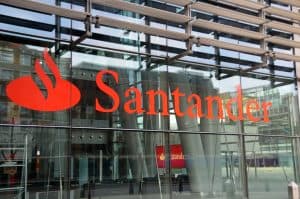 The head of dealing at Santander Asset Management has departed the firm after more than 14 years, The TRADE understands.
Danny Ramos confirmed in a post on social media that he has left Santander Asset Management. Santander Asset Management declined to comment on his departure or replacement.
Ramos first joined the asset management arm of Santander, with €177 billion in assets under management, as a senior multi-asset trader in 2007 where he traded investment grade, government, and high yield bonds, as well as, pan-European equity, foreign exchange, and exchange traded derivatives.
In 2018, he was promoted to the role of head of dealing for the UK business, which he held for three years until early this year.
Ramos stated in the post on social media confirming his departure from Santander Asset Management that best execution was at the forefront as he led trading for the fund manager, and that the role of the buy-side trader had evolved significantly during his time there. 
"Best execution was at the heart of everything we did," Ramos said. "Trading, analysing, learning and then improving. As important is acting both ethically and with integrity. The role of the buy-side trader and importance has changed significantly, and I believe the function to be alpha-generating."