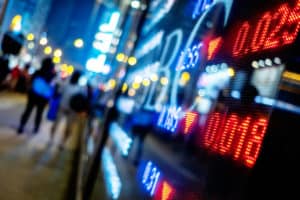 JonesTrading has hired two senior buy-side traders to expand its outsourced trading desk after a period of growth for the institutional equities and derivatives broker-dealer. 
Chris Macaluso and Jon Everett join the outsourced trading division at JonesTrading as the broker looks to bolster its operations in Europe and the US.
Macaluso joins JonesTrading from Handelsbanken Capital Markets where he was head of equity sales trading for the last 12 years. He has previously worked as an equity trader at Lucerne Capital Management, Reach Capital Management, and Soros Fund Management.
Everett joins the outsourced division at JonesTrading from hedge fund Echo Street Capital where he has been an equity trader for the last seven years. Everett has also held several sales trading roles at Dillon Read & Co, Volpe Brown Whelan, WR Hambrecht & Co, and Cantor Fitzgerald.
JonesTrading said the hiring of Macaluso and Everett follows a period of significant growth for the firm following its appointment of Peter Sellers as head of European outsourced trading in 2019.
"Given JonesTrading's history and profile as an agency focused execution firm we believe we are well positioned to continue to grow our Outsourced Trading department. We are excited to add high quality traders like Chris and Jon to our team," said Alan Hill, chief executive at JonesTrading.  
"We have always believed that our firm's employees are our biggest asset and the addition of both Chris and Jon will help us continue to provide the highest client service level in our industry."  
Macaluso and Everett's appointments follow a series of new hires made by JonesTrading, most recently appointing Jon Jeffries to join its Institutional Services division in October from Wells Fargo where he was global equity trading for almost five years.
Their appointments also come as demand for outsourced trading from the buy-side has steadily increased. Earlier this month, AXA Investment Managers confirmed it had started offering outsourced trading services to smaller asset managers.