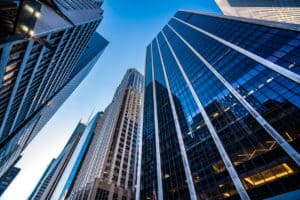 US-based institutional equities and derivatives broker JonesTrading has appointed a former Wells Fargo managing director of equity trading in the firm's New York office.
Jon Jeffries joins JonesTrading Institutional Services from US investment bank Wells Fargo where he was managing director of global equity trading for almost five years. Prior to his role at Wells Fargo, Jefferies was managing director at Stifel Nicolaus.
"Our success as a firm over the past 45 years has been based on having market experts provide unparalleled service, and on having a relentless focus on putting our client first," said JonesTrading chief executive, Alan Hill. "Jon's market knowledge, trading experience, and breadth and depth of relationships will fit seamlessly with our mission."
In his new role, JonesTrading said Jeffries will be responsible for maintaining its reputation as a provider of equity block trading and global equity and option execution.
Jefferies' appointment is the latest senior appointment for JonesTrading. The brokerage named Andrew Volz as its new chief operating officer in May this year. Volz first joined the company in 2016 to spearhead its move into prime brokerage and outsourced trading and was director of prime brokerage services at Wells Fargo.
"JonesTrading has a tremendous reputation in our industry for its global execution expertise and unparalleled ability to source and create market liquidity," Jefferies commented on his new role. "I am beyond excited to join the firm and to be able to bring this liquidity and market expertise to my institutional client base."