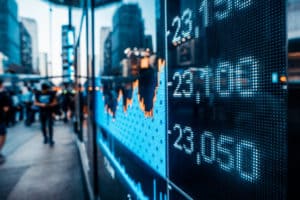 Flow Traders has signed up to participate in a pilot scheme to assemble custom baskets for ETFs in the ICE ETF ecosystem alongside three other market makers.  
Brownstone Investment Group, Sumridge, and Wolverine join Flow Traders and existing market makers Jane Street, Old Mission, and CTC, also participating in the pilot scheme in the ICE ETF Hub.
ICE confirmed in July plans to launch the basket negotiation technology that allows participants to screen, communicate, and assemble custom baskets with issuers electronically, via FIX-enabled APIs and front-end user interfaces of the hub.
The pilot scheme, which market makers have the opportunity to join, allows firms to test the custom basket negotiation functionality in a live setting.
"The addition of these firms demonstrates the ETF industry's desire for, and commitment to, increased efficiencies within the ETF primary market, which ultimately enables issuers to offer more innovation to the investment community," said Peter Borstelmann, president of ICE bonds and head of ICE ETF Hub.
Alongside confirmation of its new users, ICE simultaneously confirmed that it had rolled out new functionality in the ETF Hub allowing users to pre-screen baskets against lists and indices. It has also launched 'countering' functionality which aims to provide participants with more flexibility in negotiating custom baskets.
Elsewhere, ICE has completed the integration of its ICE FI Select bond trading platforms with the ETF Hub for traders to source bonds in the secondary cash market. The ICE Chat functionality is also live to support custom basket workflows.
Last month, Citi became the latest institution to join the ICE ETF Hub. The ICE ETF ecosystem, which went live last year, aims to simplify the creation and redemption process of ETF shares, and currently supports both US-listed domestic equity and fixed income ETFs.