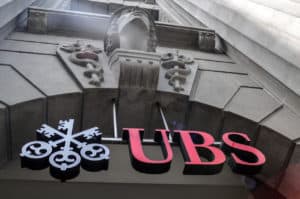 UBS has hired the global head of equity trading at Morgan Stanley Investment Management to lead its recently launched outsourced trading business in the US, according to an internal memo seen by The TRADE.
Jon Slavin has been appointed head of execution hub for the Americas at UBS after most recently leading equity trading for the buy-side business at US investment bank Morgan Stanley.
Sherri Cohen also joins the US outsourced trading team at UBS from Morgan Stanley Investment Management as head of business development for the Americas, who will report locally to Slavin.
She previously ran global emerging markets trading and led the infrastructure development of trading systems and trading COO functions at Morgan Stanley Investment Management.  
Slavin has been tasked with establishing and running the US outsourced trading team, reporting locally to Todd Lopez, head of execution services for the Americas, and globally to Mark Goodman, global head of UBS execution hub, who penned the memo confirming his appointment.
Slavin has extensive buy-side trading experience, having held several senior trading roles at PIMCO, Weiss Multi-Strategy and Sigma Capital prior to his time at Morgan Stanley Investment Management.
Cohen also brings a wealth of previous buy-side experience to the role, serving across Sogen Funds, GE Asset Management and State Street Bank before joining Morgan Stanley.
The appointments at UBS follow news last month that the Swiss investment bank was planning to launch a US outsourced trading desk. The new US 'execution hub' aims to cut costs and take the pressure off asset managers and hedge funds.