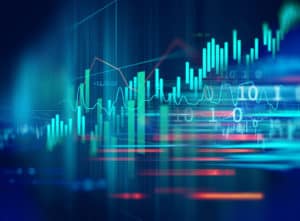 Trading systems provider FlexTrade has integrated market data solutions from QuantHouse with its order and execution management system (OEMS), FlexONE.
Illinois-based hedge fund Magnetar Capital was the first buy-side client to adopt the QuantFEED market data in FlexONE in January, providing the firm with a single-source front-end data service.
"We're proud to be the first to implement QuantHouse and FlexTrade's best-in-class joint offering and enjoyed collaborating with their teams on what the integrated solution could look like," said Ernie Rogers, chief operating officer and chief financial officer at Magnetar.
"The combined power of QuantFEED Solutions for market data with the FlexONE OEMS has given Magnetar an edge, optimising executions and data consumption in one user-friendly platform."
QuantFEED normalises and disseminates information for users via a single application programming interface (API) from over 145 sources. It includes referential data, end of day, historical data-on-demand and European or national best bid and offer data.
Market data from Goldman Sachs trading venue SIGMA X  was added to QuantFEED's list of sources in September 2019, providing users with information on executed trades within the bank's auction book.
"Our clients employ sophisticated trading strategies and operate in a trading environment that is both complex and demanding," said Aaron Levine, VP of OEMS solutions at FlexTrade. "Working with the Magnetar and QuantHouse teams' was a pleasure, as they also share the same passion for technology and innovation as FlexTrade."
In February, Lyxor Asset Management installed the FlexNOW cloud-based EMS which the fund manager said would help it navigate challenges in remote working conditions due to the pandemic.  The system provides traders with access to thousands of stocks and futures across broker algos.