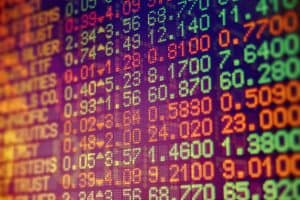 Fidelity International has invested in a cloud-based data platform that will see the FinTech firm drive the asset manager's data strategy following a long-standing partnership.
FINBOURNE received a strategic investment from the venture capital business at Fidelity, known as Fidelity International Strategic Ventures, in a recent funding round with other undisclosed investors.
Fidelity will now adopt FINBOURNE's LUSID platform, which the asset manager developed in partnership with the platform provider, HSBC Securities Services and hedge fund Atlana Wealth in 2018, to replace legacy in-house software and hardware data systems.
LUSID went live in 2019 with its cloud-based and API architecture to consolidate and simplify complex data controls and performance, allowing buy-side firms to pull their data from portfolios, custodians, fund administrators and prime brokers into a single platform.
"FINBOURNE's unique platform offers the most complete integrated data solution in the market, while remaining fully open architecture," said Alokik Advani, managing partner at Fidelity International Strategic Ventures. "We recognise the important role FINBOURNE will play in streamlining Fidelity's own legacy data architecture today, as well as the growing opportunity it will provide for broader market participants right across the investment community."
The investment and partnership with FINBOURNE follows recent news that Fidelity became the first asset manager to sign a FinTech pledge in the UK aimed at accelerating growth of the FinTech sector with standards for onboarding and partnerships.
As part of the pledge, Fidelity has committed to five principles including guidance for FinTech firms on the onboarding process, clarity on progress throughout onboarding, a named contact, good practice and improvement, and bi-annual feedback.
"We see FINBOURNE's platform as complementary to our digital and cloud strategy at Fidelity as we focus on our core areas of un-bundling through the use of APIs and becoming a more data-driven organisation," added Stuart Warner, head of technology at Fidelity International.
"In time, the platform will act as a central hub to design and create new capabilities that will seamlessly connect with FinTech's and other service providers, which will enable us to service our clients in a completely new and innovative way."