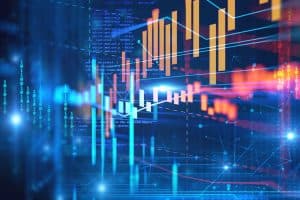 A start-up aiming to streamline and automate key operational data from custodians and prime brokers has gone live with a soft launch, offering participants a free 90-day trial.
Finbourne, the FinTech firm that has collaborated with the likes of Fidelity, Altana and HSBC Securities Services, has released an early access programme for its flagship cloud-based investment data management platform, LUSID.
The platform allows asset managers to pull their own data from multiple portfolios, custodians, fund administrators and prime brokers, into a single view of their positions and perform daily reconciliations.
Thomas McHugh, co-founder and co-CEO of Finbourne, explained to Global Custodian the firm is aiming to create an open environment for asset managers to open an account and take in their own data across all of their trade data.
"The platform holds all of that data – from trade data, reference data, market data, risk, portfolio and performance data – and translates it, be it from a custodian, a trading platform or middle-office provider," said McHugh.
"It also allows the custodian or the fund administrator to look at the portfolio in a different lens, giving you a system that can help everyone on the demand curve."
One area Finbourne has identified a unique use case of its platform is in the reconciliation space and improve the oversight of outsourced investment functions. Asset managers that have outsourced their fund accounting can often find significant discrepancies between their records and those of the fund administrator.
LUSID would be able to automate the reconciliation process between the asset manager and the fund accountant's record, and provide corrections when there are breaks in the data.
Finbourne is allowing potential clients to sign up for a 90-day evaluation account for them to assess the features of the platform, including gaining access to market data.
"What we would like to see happen is the democratisation of data. There is no reason why each individual client of an asset servicer could manager their own data," added McHugh.