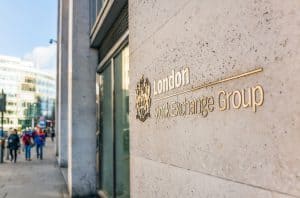 The London Stock Exchange (LSE) was forced to delay its market open this morning as it investigates an issue with its trading services.
According to various market notices about the issue published on the exchange group's website, trading in FTSE 100 and FTSE 250 stocks, including the international order book (IOB), were affected this morning. 
"London Stock Exchange is currently investigating a potential Trading Services issue," LSE said early this morning prior to market open, but provided no further details on the nature of the problem with its trading services.
As LSE continues to solve the problem, the stock exchange added in a recent update that trading in the open auction will resume at 9.20 and will uncross at 9.40, while the exchange delivery settlement price (EDSP) intraday auction for FTSE 100 securities will begin at 10.10.
Traders that received rejections messages have been advised to log out of their trading sessions and log back in to the relevant gateways.
The market outage is the longest seen at the LSE since 2011, when a technical glitch saw trading suspended almost immediately after the market opened. The issue followed the LSE's market transition to the Millennium technology platform.
The issue also follows news of the London Stock Exchange Group's move to acquire Refinitiv for $27 billion. Due to close in the second half of 2020, the deal is set to bolster the exchange's capital markets and data business.

UPDATE: Trading on the LSE has resumed following the delay this morning. In a statement, the LSE said: "London Stock Exchange experienced a technical software issue this morning that affected trading in certain securities, including FTSE 100 and FTSE 250 stocks. Following resolution of the issue regular trading in all securities commenced at 09.40."