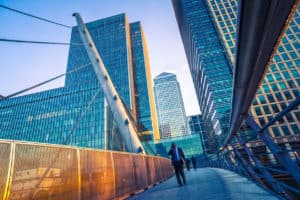 Fidelity International has become the first asset manager to sign the FinTech pledge in the UK that outlines principles on engaging with start-ups.
Backed by HM Treasury and the FinTech Delivery Panel, the pledge aims to accelerate growth of the FinTech sector in the UK with standards on partnerships between large financial institutions and technology firms.
Fidelity has committed to five principles as part of the pledge, which includes guidance for FinTech firms on the onboarding process, clarity on progress throughout onboarding, a named contact, good practice and improvement, and bi-annual feedback.
"Engaging with start-ups is a vital component for our business and allows us to continue to drive forward our efforts to incorporate technological innovations for our clients. We will continue to embrace new and exciting technologies and look forward to partnering with yet more start-ups in the future," Alokik Advani, managing partner at Fidelity International Strategic Ventures, commented.
Fidelity has a long history of working with and investing in new and emerging technology companies via its venture capital team, Fidelity International Strategic Ventures. Earlier this year, the team led a $17 million investment round in compliance technology provider SteelEye. The asset manager is also implementing SteelEye's cloud-based data platform to help meet compliance and regulatory requirements.
Elsewhere, Fidelity is working with digital investment platform Moonfare, to provide clients with access to private market funds. Moonfare will provide access to private market strategies for Fidelity's institutional and wholesale clients under the agreement.