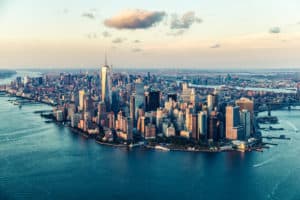 Start-up bond trading platform LedgerEdge has hired the head of fixed income, currencies and commodities (FICC) at RBC Capital Markets to lead its operations in the US as CEO.
Michelle Neal takes on the senior role as LedgerEdge prepares to launch its first corporate bond multilateral trading facility venue in the UK later this year, followed by a US alternative trading system venue early next year.
Neal joins the platform provider from RBC Capital Markets where she was head of US FICC and global head of senior relationship management for just over two years. She was previously CEO of markets at BNY Mellon and held senior positions in trading, sales and market structure at Deutsche Bank, Nomura and NatWest Markets.
"She will lead our efforts to serve the world's largest bond market and provide essential product and market input as we develop the next generation ecosystem for trading," David Nicol, co-founder and CEO of LedgerEdge, commented. "Michelle's proven capabilities in building businesses and products, her strong network, and her deep expertise in electronic trading will be invaluable to the firm."
The appointment follows the recent start of testing at LedgerEdge, which deploys distributed ledger technology to power its institutional bond trading platform, ahead of its launch this year. The new trading ecosystem aims to address challenges around market data, transparency and liquidity in the $41 trillion global corporate bond market.
"I have devoted my career to the evolution and efficiency of capital markets and look forward to working with my new colleagues to further enhance market participants' ability to unlock liquidity by finding, sharing and trading corporate bonds," Neal added.