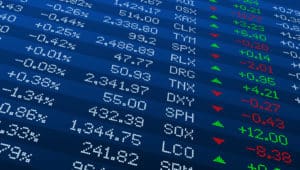 Cboe Europe has launched directed indications of interest (DIOI) functionality to its block trading platform, allowing high-touch and sales trading teams to deliver block IOIs to buy-side clients.
Morgan Stanley was the first broker to use the Directed IOI service, which went live on 12 July on Cboe UK LIS. The service will be extended to Cboe NL LIS in Europe later this year and more brokers will be added to the initiative over the next few months.  
Brokers can send DIOIs to clients that have an established relationship with them and that have a contra order in the Cboe LIS system. DIOI responses are tracked to provide brokers with aggregate statistics and can be flagged to reflect whether liquidity originates from a client or principal flow. The buy-side also remains anonymous until the point of execution, allowing brokers to engage directly for further activity if appropriate.
"It offers an enhanced and more secure workflow for the delivery of block IOIs from brokers to their clients, through a regulated-exchange environment," said Natan Tiefenbrun, head of European equities at Cboe Europe. "We believe it improves the ability of both buy-side traders and sell-side high-touch and sales-trading teams to access unique sources of block liquidity, automate their workflows and control information leakage."
Cboe LIS is one of the largest block trading venues in Europe and it's powered by technology from BIDS Trading, which Cboe acquired in January after the pair joined forces to launch Cboe LIS in 2016.
The exchange operator has been expanding Cboe LIS and confirmed plans last month to launch the block trading platform in Canada, combining its recently acquired dark pool MATCHNow and the BIDS trading model and proprietary technology.
"This initiative is aligned with our commitment to working with exchanges to support product innovation and improve end investor execution outcomes. It will help to enhance the distribution of Morgan Stanley's unique liquidity to its clients whilst minimising information leakage," Stephen Breen, cash head of execution services for EMEA at Morgan Stanley, commented on the new service.