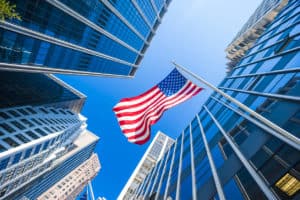 Exchange operator Cboe Global Markets has completed its acquisition of broker dealer BIDS Trading after the pair had entered into a definitive agreement in October.
Cboe said that the acquisition would give it the opportunity to diversify its US equities offerings beyond traditional products and give it an edge in off-exchange trading, which accounts for 40% of the US equities market.
"Cboe and BIDS Trading have established a proven track record in delivering best-in-class block trading capabilities for European equities. We are excited to have Cboe's reach extend into the off-exchange segment of the U.S. equity markets through its ownership of BIDS Trading," said Ed Tilly, Cboe Global Markets' chairman and chief executive.
The two firms have had a partnership since 2016 when they collaborated to create Cboe LIS for European equities block trading, which accounts for €240 million in average daily volumes.
BIDS Trading generated approximately $41 million in net revenue over the last year ending 30 September and is expected to be immediately accretive to the company's earnings, Cboe stated.
Following the acquisition, BIDS Trading chief executive officer Tim Mahoney will retain his current role and BIDS ATS will remain an independent trading venue.
"We have had a long and fruitful relationship with Cboe and have achieved remarkable success with Cboe LIS in Europe and we are excited by the additional opportunities and benefits that this acquisition could bring to BIDS Trading subscribers and sponsored users," said Mahoney.