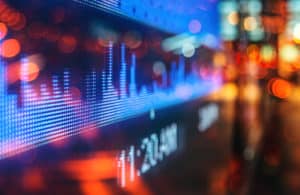 Exchange operator Cboe Global Markets has entered into a definitive agreement to acquire broker dealer BIDS Trading.  
Cboe said in a statement that it plans to fund the transaction with debt and that the purchase price is not material from a financial perspective.  
The transaction is expected to close in early 2021 and is subject to customary closing conditions. Further terms of the transaction were not disclosed. 
"We are pleased to build upon our innovative and successful partnership with BIDS Trading, which began with the 2016 launch of Cboe LIS, now one of the largest European equities block trading platforms," said Cboe Global Markets chairman and chief executive Ed Tilly.  
"The acquisition complements our US equities trading business by expanding our presence into the off-exchange space. We are excited by the opportunity to further diversify and expand our equities trading offering and begin competing in this segment of the market."  
BIDS Trading generated approximately $42 million in net revenue over the last year ending 30 June and is expected to be immediately accretive to the company's earnings, said Cboe in a statement.  
The exchange added that it expects to maintain the BIDS ATS as an independently managed and operated trading venue.  
The BIDS Trading chief executive officer Tim Mahoney is also expected to remain in his role and lead BIDS Trading as an independent business within Cboe which will report to an independent committee of the board of Cboe.