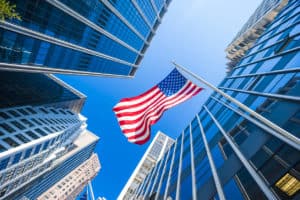 Data engineering and analytics firm BMLL Technologies has partnered with data science specialist Crux Informatics to offer its data feed to US participants.  
The agreement between the two entities will allow BMLL to deliver data and analytics to its US client base, leveraging Crux's network of data consumers and analytics platforms.  
BMLL creates pre-computed data feeds based on level three order book data to offer clients insight on market behaviours so they can make informed trading decisions. 
"The need for timely data insights and analytics has never been greater as the industry navigates heightened market volatility in light of the global pandemic and also upcoming major political events across Europe and the US," said BMLL Technologies chief executive Paul Humphrey. "Our partnership with Crux will support our ambition to increase access to our award-winning data and analytics products to a US client base, by adding to our already existing data delivery and distribution capabilities." 
 The BMLL data feeds cover venue, pricing, and trading analytics, as well as, trading costs, and alternative pricing.  
"We are pleased to add BMLL to our ecosystem of more than 100 data providers. The granularity of data, covering the full depth of the order book, is a unique addition to the financial markets data available to our clients via our platform," said head of go-to-market at Crux, Michael Rude. "We look forward to our collaboration." 
In April earlier this year, BMLL said it would be building a Derived Data desktop application on the OpenFin's operating system under a new partnership.  
The firm said it had teamed up with the operating system for finance, OpenFin, to create and deliver a Derived Data desktop application to buy-side clients.