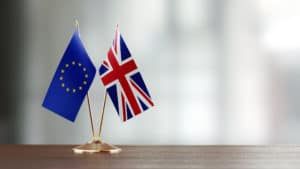 The Financial Conduct Authority (FCA) has submitted last-minute changes to its rules on derivatives trading to avoid disruption in the market following Brexit.

The UK watchdog said that in the absence of a "co-ordinated solution", it was using temporary transitional power (TTP) to make short-term changes to the derivatives trading obligation (DTO).

"Our approach, driven by our objectives, aims to support the ability of firms based in the UK to continue to do a range of international business and serve their global clients while upholding our G20 commitment in respect of the trading of OTC derivatives," said the FCA.

The FCA's modifications will let some companies trade on venues in the EU subject to UK rules, meaning that UK branches of foreign banks and brokers can transact on behalf of clients in the EU.

The last-minute changes were submitted hours before the end of the Brexit transition period on 31 December in response to the huge blow the UK derivatives market had received in November when ESMA refused to change its stance on the DTO.

The UK and the EU had been in a stalemate since the decision by the EU markets watchdog that meant that most liquid derivatives could not be traded on UK venues after Brexit.

Under the original DTO rules, derivatives had to be traded on venues within the EU or in third-country venues that had been granted equivalence.

The FCA added that it was still hoping for an equivalence decision to be reached and that it planned to review the DTO rules in March.

"The FCA continues to view the agreement of mutual equivalence between the UK and EU as the best way to avoid disruption for market participants and avoid fragmentation of liquidity in DTO products, reducing costs for investors," it said.