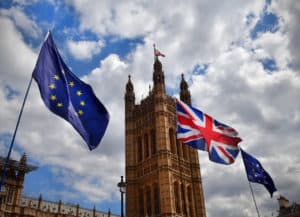 REGIS-TR UK, the UK branch of the European trade repository, has begun reporting following the UK's departure from the European Union on 31 December.
The UK arm of REGIS-TR was launched on 11 March 2019 to maintain a continuous reporting service for clients in the UK following its decision to leave the European Union.
Based in London, REGIS-TR UK said it planned to initially focus its efforts on reporting for UK EMIR immediately following the UK's departure, with a view to expanding this scope to meet future client needs as they presented themselves.
"The UK continues to be a major player in European and global finance even when separated from the EU, and it is paramount that we maintain continuous and unified services for our UK clients and the market," said Phil Brown, chairman of the board of directors at REGIS-TR.
There was a scramble by firms in the UK in the final months of last year to set out contingency plans to cope with the end of the Brexit transition period on 31 December.
In November,
a set of equivalence decisions was announced by the UK government
that set out to offer support to financial services covering clearing, central securities depositories, benchmark administrators, derivatives, and OTC trading.
However, this announcement was followed by a blow in the derivatives markets as the EU markets watchdog
ESMA refused to change its stance on the derivatives trading obligation
, meaning that derivatives were no longer able to be traded on UK venues.
The EY financial services Brexit tracker confirmed in October that over
7,500 jobs in financial services had been relocated out of the UK
in preparation for Brexit with £1.2 trillion in assets from 24 financial firms also expected to follow.