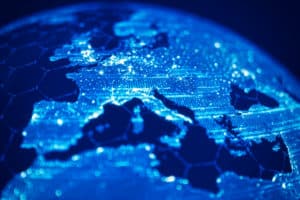 Regulatory technology provider SteelEye has confirmed it secured $17 million in funding rounds last year, which it plans to use to support its expansion into the US.
The RegTech firm raised $17 million in two separate funding rounds in 2020, led by Fidelity International Strategic Ventures and Illuminate Financial, and US-based investor Beacon Equity Partners respectively.
SteelEye cited high demand for cloud-based compliance and regulatory oversight technology, new working conditions brought on by the pandemic, and challenges posed by regulation brought in under the Obama administration were key drivers of its expansion into North America. 
"The US and Canadian markets are crying out for a new way to oversee their conduct and trading activity. Our technology is a huge opportunity for firms needing to reduce the complexity and cost of compliance, which in some cases represents as much as 10% of a firm's noninterest expenses," said Matt Smith, chief executive at SteelEye. 
"There is a clear demand for technology that improves compliance accuracy while simplifying processes in the North American market – SteelEye is the perfect solution to support firms."
SteelEye has been continuously improving its offering in the last year, most recently with the addition of Refinitiv market data in October.
The firm also released new auto-trade reconstruction technology in August in a bid to help market participants keep up with the demands for 'reconstruction' of trades under the MiFID II regulation.
The improvements have not gone unnoticed by the market, with the firm attracting new business from broker Capital Index and buy-side heavyweight Schroders.