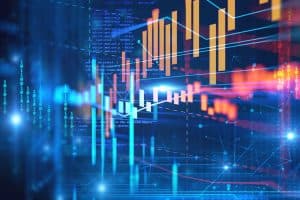 Capital Index has selected SteelEye to take up the reins for its EMIR and MiFIR reporting following the closure of the CME Group's regulatory reporting service last year.
The broker said it had reviewed several candidates to take over its regulatory reporting but that it had selected SteelEye for its unique approach to compliance.
"Rather than approaching compliance obligations from the perspective of the individual regulations, SteelEye focuses on data and technology first. As we were evaluating our options, this gave us comfort that they would meet all of our needs," said Matthew Wright, CEO of Capital Index.
CME Group announced in May last year that it would be winding down its regulatory reporting businesses – NEX Regulatory Reporting and the Abide Financial division – by the end of the year, leaving many firms scrambling to find a replacement provider.
Following the void in the market left by CME Group, SteelEye has made a series of improvements to its infrastructure and on-boarded several major institutions in the last few months in a bid to claim the number one spot.
Weeks after CME Group confirmed its closure, SteelEye partnered with the London Stock Exchange Group's (LSEG) regulatory reporting platform UnaVista to support firms in their migration away from NEX and Abide.
This partnership was followed by a similar arrangement in August with consultancy firm Margin Reform giving the consulting clients access to SteelEye's reporting suite.
SteelEye's efforts were rewarded when it attracted the regulatory reporting business of global investment management giant Schroders in September, who selected the firm to overhaul its MiFIR transaction reporting processes.
"When CME announced their intention to close their regulatory reporting business, we knew that many firms would quickly have to find an alternative – which we wanted to facilitate as efficiently and seamlessly as possible," said Matt Smith, CEO of SteelEye.